Congestive Heart Failure (CHF) and How We Can Help
Signature Health Services has treated patients with CHF for 25 years. We have developed expertise in teaching patients how to cope with the physical and demands of CHF and its treatment.
Q. What is CHF?
A. A healthy heart can pump blood to all parts of the body in a few seconds. When the heart no longer does this, you have heart failure. Blood that should be pumped out of the heart backs-up in the lungs and other parts of the body. This fluid build-up in the lungs is congestion. Thus, the term congestive heart failure. This causes symptoms of heart failure: low energy, shortness of breath, or swelling in the abdomen, hands, legs, and feet.
Heart failure can range from mild to severe. Most often, the symptoms can be controlled with medicines, rest, and diet. When heart failure symptoms are found early and treatment is started, a person with heart failure can lead a more normal life.
Many people with heart failure have an enlarged heart (cardiomegaly). This comes from years of the heart having to struggle to pump out the blood. With treatment, an enlarged heart can improve its pumping action.
During the past ten years, heart failure treatment has evolved from symptom control to a combined prevention and symptom-management strategy. For most patients, treatment includes daily medicines, rest, reducing stress, eating less salt, and often, limiting fluids. Medicine therapy usually includes angiotensin-converting enzyme (ACE) inhibitors, beta-blockers, and diuretics.
In addition to pharmacological therapy, the treatment of heart failure can include surgical approaches such as revascularization of coronary arteries (for example, vascular bypass and angioplasty), mitral valve repair, aortic valve replacement, ventriculectomy (a procedure to reduce enlargement of the heart), cardiomyoplasty (a procedure to take healthy muscle from another part of the body and wrap it around the heart to provide support for the failing heart), and left ventricular assist devices (involving implantation of a battery-operated, mechanical pump, which then helps the left ventricle pump blood to the rest of the body, and heart transplant.
Q. How do you feel if you have CHF?
A. As heart failure worsens, you may notice some or all of these symptoms:
Sudden weight gain (3 or 4 lbs. or more in 1 or 2 days, or 2 lbs. overnight)

Swelling of the legs and ankles

Trouble sleeping, unless propped-up by two or more pillows

Your family may notice snoring or more snoring than before

Shortness of breath (may be all the time, with exertion, or only when waking-up breathless at night)

Frequent, dry, hacking cough (most often when lying down)

Loss of appetite or nausea

Low energy or fatigue any time of the day or night (you may get tired from hardly any effort. You may wake up drowsy or get tired in the afternoon.)

Difficulty walking any distance or going-up stairs
Q. How can a Signature nurse help me better manage my CHF?
A. Your specially trained, certified, and caring nurse from Signature Health Services can help you in many ways, including the following:
Assist with keeping a log of daily weigh-ins

Explain your medications, keep you on a regular medication schedule, and monitor you –and seek treatment– for any side-effects

Help you plan and conserve your energy, including by assisting with everyday tasks

Teach you strategies to cope with and relieve stress

Assist you with bathing, grooming, and dressing and help you self-manage these tasks with the use of specialty devices

Assist with meal preparation

Teach you breathing techniques and comfort measures for better breathing

Teach you how to read food labels to help you reduce your sodium intake and reduce your consumption of processed food containing sodium

Monitor your condition and teach you about warning signs of a worsening condition
  ALWAYS ON CALL
   800-277-8291 (option 1)
  COUNTIES SERVED
BRAZORIA
CHAMBERS
FT. BEND
GALVESTON
HARRIS
LIBERTY
MONTGOMERY COUNTY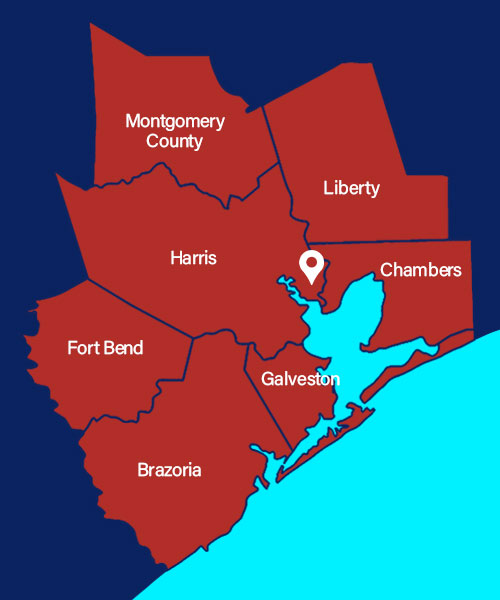 OUR VALUES
  TESTIMONIALS
I love all of my home health people.
All Signature staff as well as therapy were very helpful.
Their services have always been great.
I really love my physical therapist. Gary has helped me so much.
This has been one of the best agencies. Very Caring nurses.
I've had a really good physical therapist and really nice nurses.
I have had excellent care & would recommended them to anyone.
Gary Dixon is the very best physical therapist in Baytown and Houston Area.