Home Health Care Agency in
Fort Bend County
Signature Health Services can provide you with the history, attractions, and healthcare information about the county that is Fort Bend County, Texas.

FORT BEND COUNTY, TEXAS
Some historical background about Fort Bend County.
Fort Bend, founded in 1837, has a prominent place in Texas history. Also, it was created from portions of Austin, Harris, and Brazoria County. Several historical events like the Civil War or the Anglo-American colonization contributed to the city we know today.
The economy of the county is mainly based on agriculture. Cotton and sugar are the main produced crops. One of the most important and historical enclosures that Fort Bend has is its Courthouse. The Fort Bend County Courthouse is one of the strongest examples of the "Texas Renaissance" style, a neo-classicism favored in the early decades of the twentieth century.
Is Fort Bend County, Texas worth visiting?
Fort Bend County is one of the most important counties in Texas. The county is worth visiting because of its cultural aspects and the several museums that the county offers. Some of the museums we recommend are:
The Fort Bend Museum

The Houston Museum of Natural Science

George Ranch Historical Park

Katy Heritage Museum

Katy Veterans Memorial Museum

Rosenberg Railroad Museum

Sugarland Foundation Museum

Cast Theatricals Company and the Fort Bend Theater.
What are the health care needs of the residents of Fort Bend County, Texas?
More than 800 thousand people live in Fort Bend County, Texas. Despite the public safety departments like the clinical health services or the coronavirus units, there are several needs for health services. Some of the primary diseases in this county are cancer, anemia, hemophilia, and contaminated sharps injuries. We observed mainly blood and circulatory conditions in this county, so this is an important reason to take care of your health and a reminder to have regular checkups.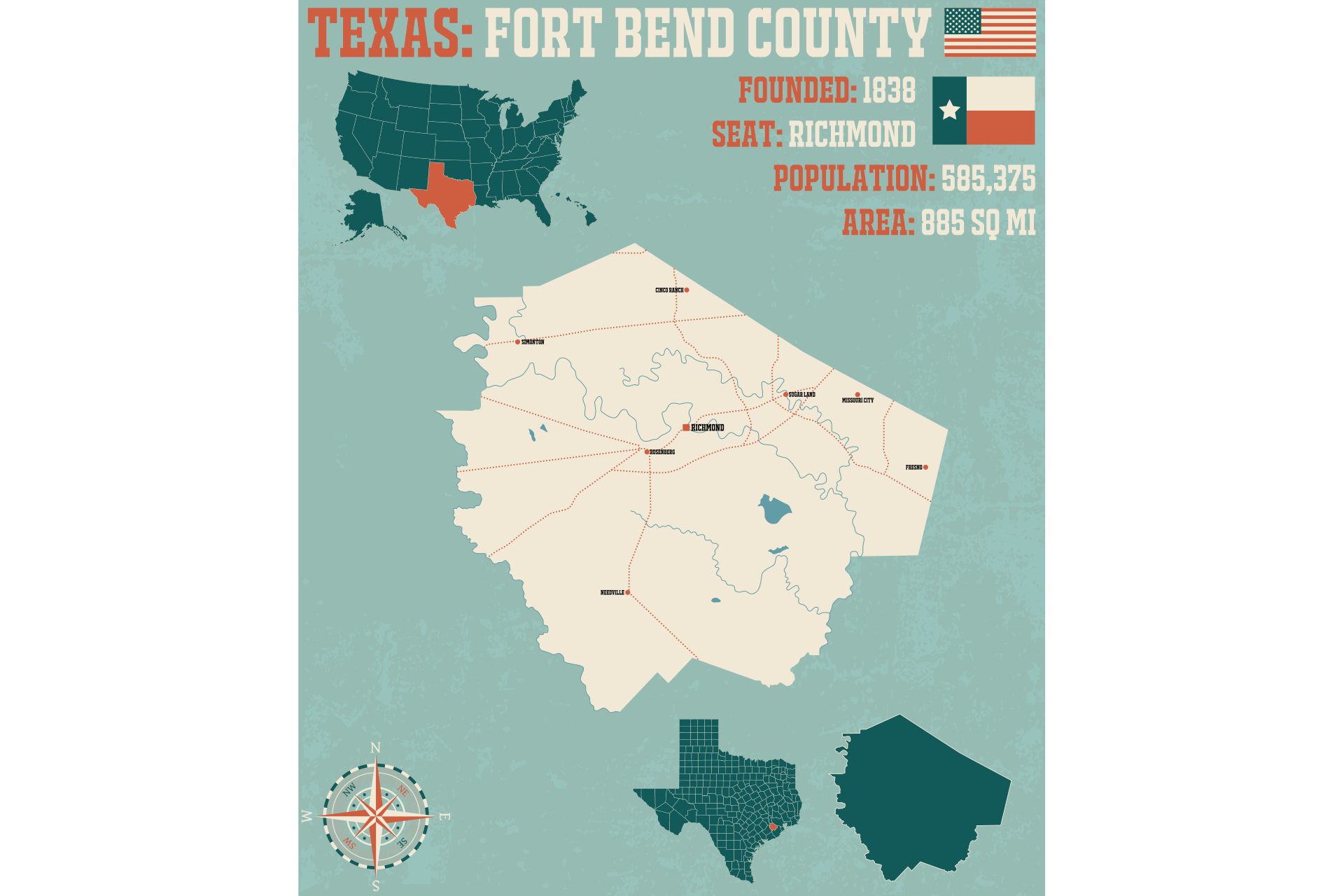 Fort Bend County Health Care information and resources
As we mentioned before, Fort Bend has several health departments for public service and coronavirus treatments. Some of these departments are:
Signature Health Services can provide home health care services if you live in Fort Bend, Texas. Check out our specialties and featured services to begin your home care plan.