AWARDS & ACCOLADES
1
Signature Health Services boasts a coveted 4.5-star rating from Medicare-CMS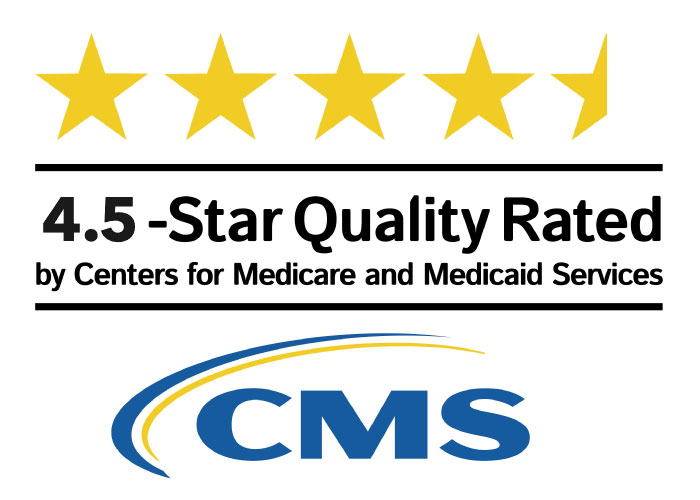 2
SHP (Strategic Healthcare Programs) is a private rating service that surveys Signature's patients on a monthly basis. Signature Health Services is proud to have been awarded SHP's 4.5-star rating in patient satisfaction. SHP surveys our nurses' management of oral medications, and assisting patients with ambulation (getting around), bed transfer, bathing, pain, and dyspnea (difficulty breathing).
3
Signature has participated in setting benchmarks for patient outcomes with the Centers for Medicare and Medicaid Services, enabling better treatment and diseases management programs as standard care.
4
The Texas Department of Health and Human Services gave Signature a 100% compliance rating for meeting all state and federal regulation requirements. Also, Signature was evaluated as being the best in care, customer service, and conditions of participation as evidenced by deficiency-free surveys.
5
Signature is licensed and certified by the Texas Department of Health and Human Services and the Centers for Medicare and Medicaid for home and community support services.
Voted "Best Home Healthcare" in Baytown by the readers of the Baytown Sun.

Share your experience
Did you recently receive home healthcare from Signature Health Services? Would you please consider leaving us a review.
We'd love to know how we're doing so we can improve our services. We take all feedback seriously, whether it's to correct any shortcoming or send thanks to team members who go above and beyond.