Apply for a
temporary
CNA position

What is a Certified Nurse's Aide (CNA)?
A professional who administers personal health care and related services for patients of all ages under the direct supervision of a registered nurse. Assist in providing a safe and clean environment Coordinates care with the interdisciplinary team, patient/family and referring agency.
At Signature, a CNA provides direct care to patients in a home care setting. As a vital part of a larger care team, Certified Nurse's Aides help patients with a wide range of basic needs, including eating, bathing, grooming, mobility, and more. CNAs study for a year and complete training in nursing services.
Signature Health Services offers you a career with:
Excellent pay
Opportunities to be involved in specialty programs
Convenience of organizing your own day within your territory
Continuing education
Essential job functions of a CNA
COVID-19 considerations for a CNA
All PPE equipment is provided. All staff making visits are required to wear N95 masks and gloves in all patient homes. If a patient shows respiratory symptoms, gowns and eye protection will also be worn.
Qualifications needed for a CNA
Education:
HS Diploma preferred. Texas maintains additional requirements, including a background check, continuing education credits, and ongoing training throughout a CNA's career.
Licensing:
CNAs must graduate from a Certified Nursing Assistant School in Texas. Candidates must also take and pass a competency exam. Proof of current CPR and Hepatitis profile.
Experience:
At least one year experience as a HHA or Nursing Assistant in a hospital, nursing home, or home health agency or completion of Certified Nursing Assistant or Certified Home Health Aide Program.
Skills:
Demonstrate interest in the welfare of ill and elderly, perform satisfactorily on Aide Competency Evaluation Skills Checklist and written Skills Test. Must have good interpersonal skills. Must be able to read, write, follow instructions both written and verbal in English.
Transportation:
Reliable transportation. Valid and current Texas Driver License and valid and current auto liability insurance.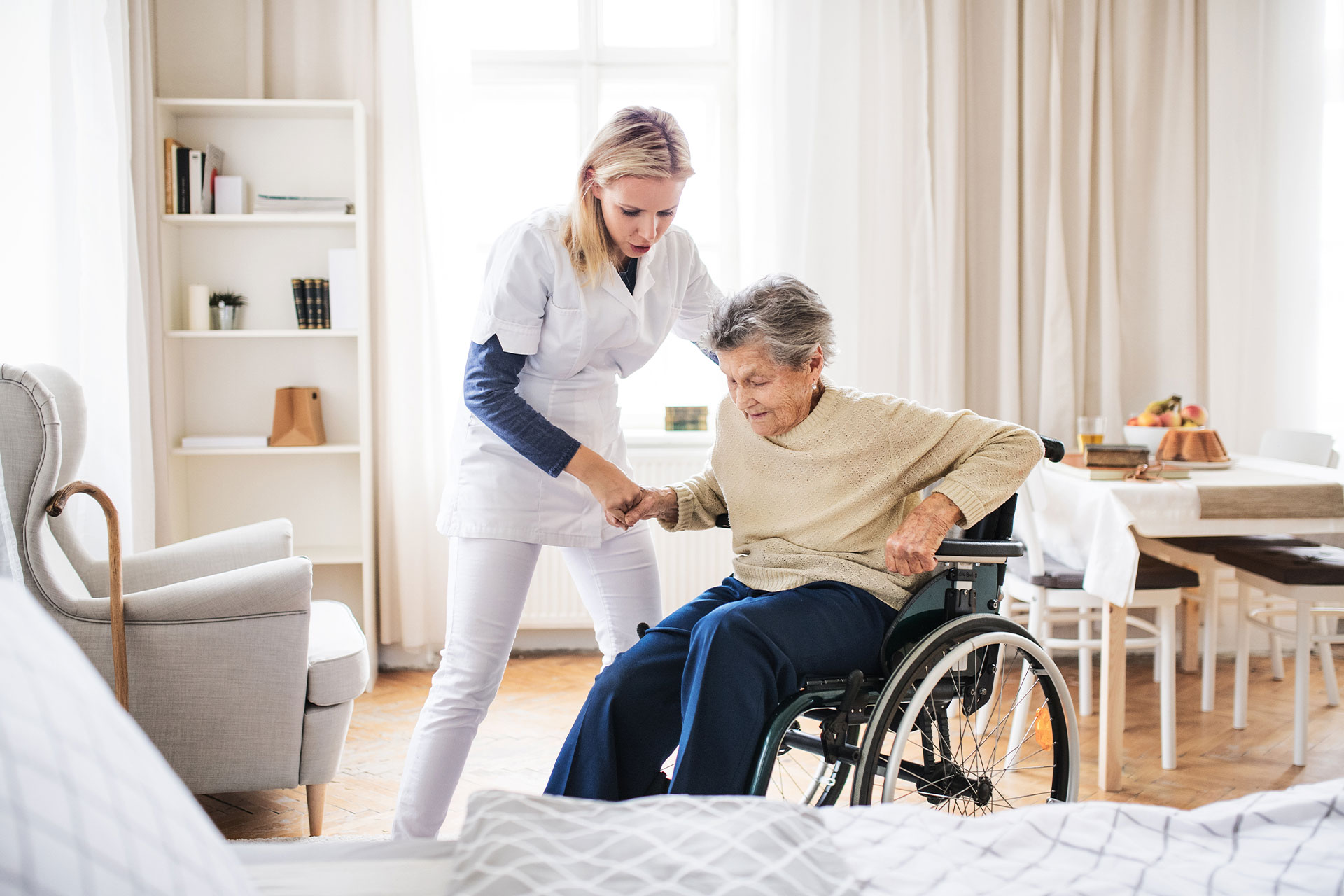 Environmental and Working Conditions for a CNA
Works in a patient's home under various conditions, possible exposure to bodily fluids and infectious diseases, must have the ability to work a flexible schedule and ability to travel the agency's service area. There may be some exposure to inclement weather conditions.
Physical and Mental Effort for a CNA
Prolonged standing and walking is required, including ability to lift up to 50 lbs. and move patients. Requires working under some stressful conditions to meet patient needs, patient/family individualized psychosocial needs, meet deadlines, make quick decisions. Ability to utilize durable medical equipment in the home. Requires hand-eye coordination and manual dexterity.
More information about the Certified Nurse's Aide
Learn More About Each Position