Preparing for Hurricane Laura
Residents along the Southeast Texas and Louisiana coastlines are keeping a very close eye on Hurricane Laura. The National Hurricane Center's latest track for Hurricane Laura has it making landfall, possibly as a Category 3 hurricane, sometime late Wednesday into early Thursday. What we don't know yet is exactly where that landfall will occur. A shift of just 20 or 30 miles to the east or west could make all the difference for us in the Galveston-Houston area. Stay tuned to your local news channel and download one of the many helpful weather apps to track the storm –and warnings– more closely.
As a precaution, the City of Galveston early Tuesday morning issued a mandatory evacuation for all residents on the island. Galveston County also called for a mandatory evacuation of Bolivar Peninsula. Other cities have called for voluntary evacuations.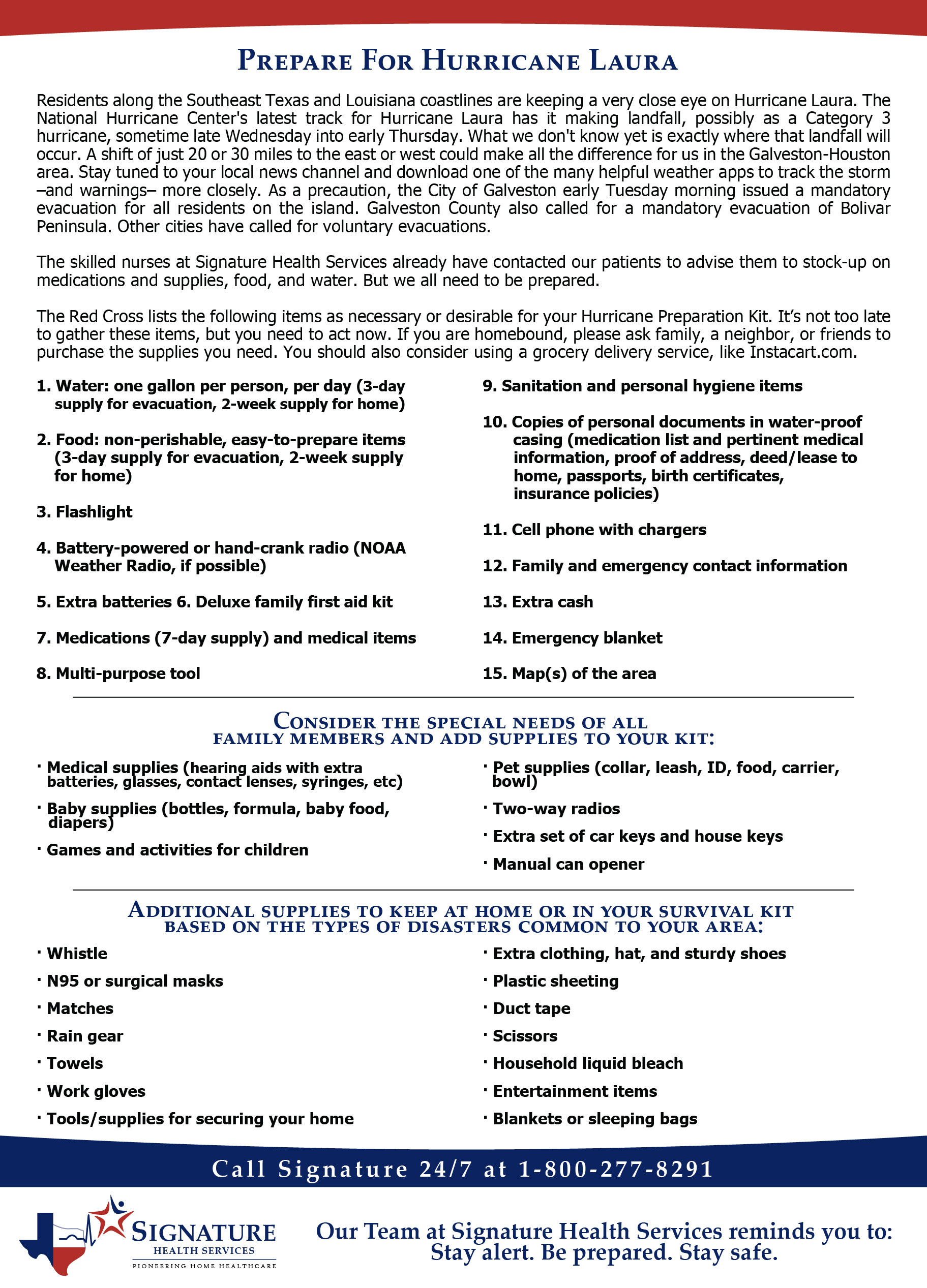 Act Now
The skilled nurses at Signature Health Services already have contacted our patients to advise them to stock-up on medications and supplies, food, and water. But we all need to be prepared.
The Red Cross lists the following items as necessary or desirable for your Hurricane Preparation Kit. It's not too late to gather these items, but you need to act now. If you are homebound, please ask family, a neighbor, or friends to purchase the supplies you need. You should also consider using a grocery delivery service, like Instacart.com.
Battery-powered or hand-crank radio (NOAA Weather Radio, if possible)
Extra batteries
Medications (7-day supply) and medical items
Multi-purpose tool
Sanitation and personal hygiene items
Copies of personal documents in water-proof casing (medication list and pertinent medical information, proof of address, deed/lease to home, passports, birth certificates, insurance policies)
Cell phone with chargers
Family and emergency contact information
Extra cash
Map(s) of the area
Consider the special needs of all your family members and add supplies to your kit: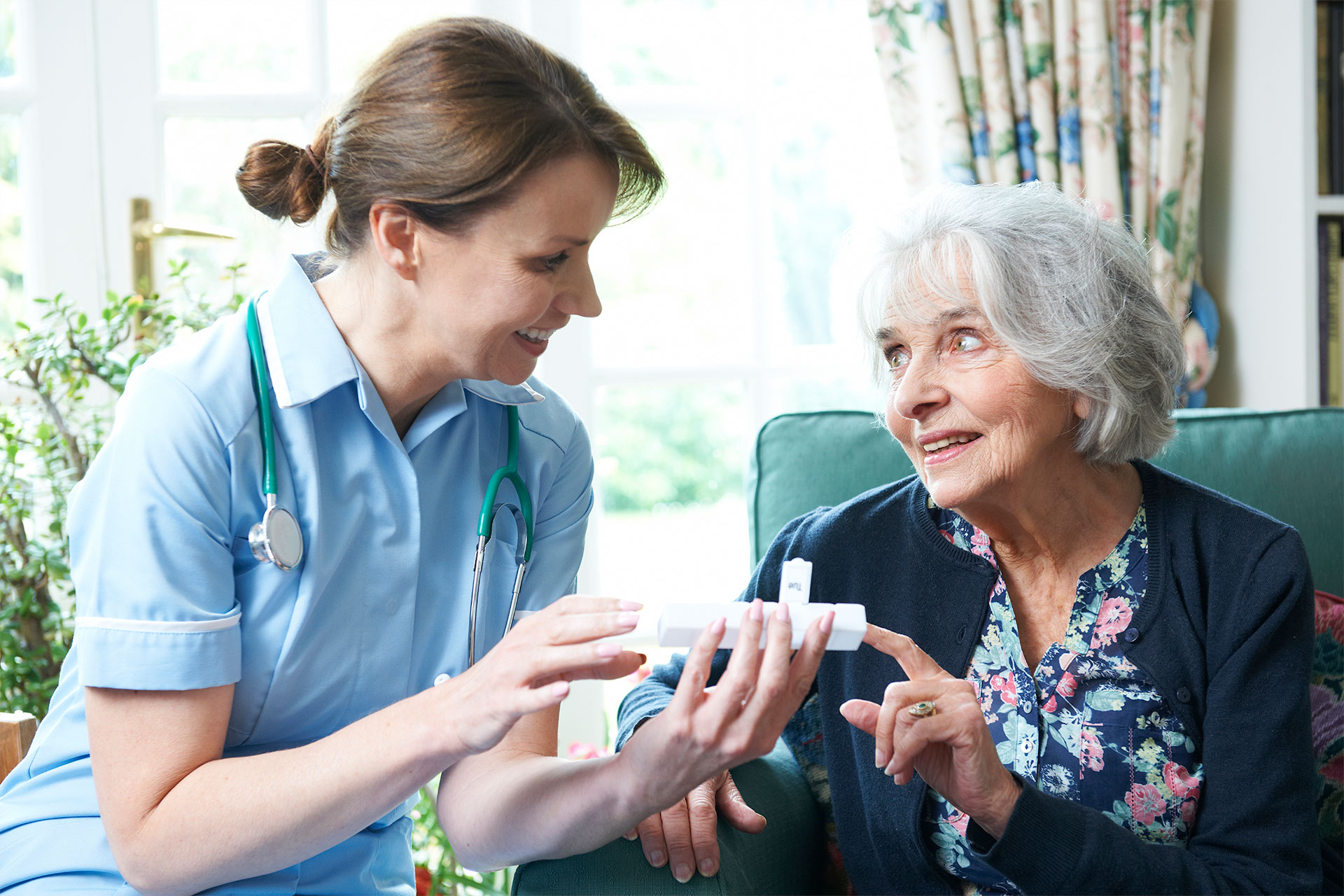 Medical supplies (hearing aids with extra batteries, glasses, contact lenses, syringes, etc)
Baby supplies (bottles, formula, baby food, diapers)
Games and activities for children
Pet supplies (collar, leash, ID, food, carrier, bowl)
Two-way radios
Extra set of car keys and house keys
Manual can opener
Additional supplies to keep at home or in your survival kit based on the types of disasters common to your area:
Whistle
N95 or surgical masks
Matches
Rain gear
Towels
Work gloves
Tools/supplies for securing your home
Extra clothing, hat, and sturdy shoes
Plastic sheeting
Duct tape
Scissors
Household liquid bleach
Entertainment items
Blankets or sleeping bags
Our team at Signature Health Services reminds you to: Stay alert. Be prepared. Stay safe.
For more information on how Signature Health Services can provide you with the best in home healthcare, please call (800) 277-8291 or email information@signaturehealthservices.net.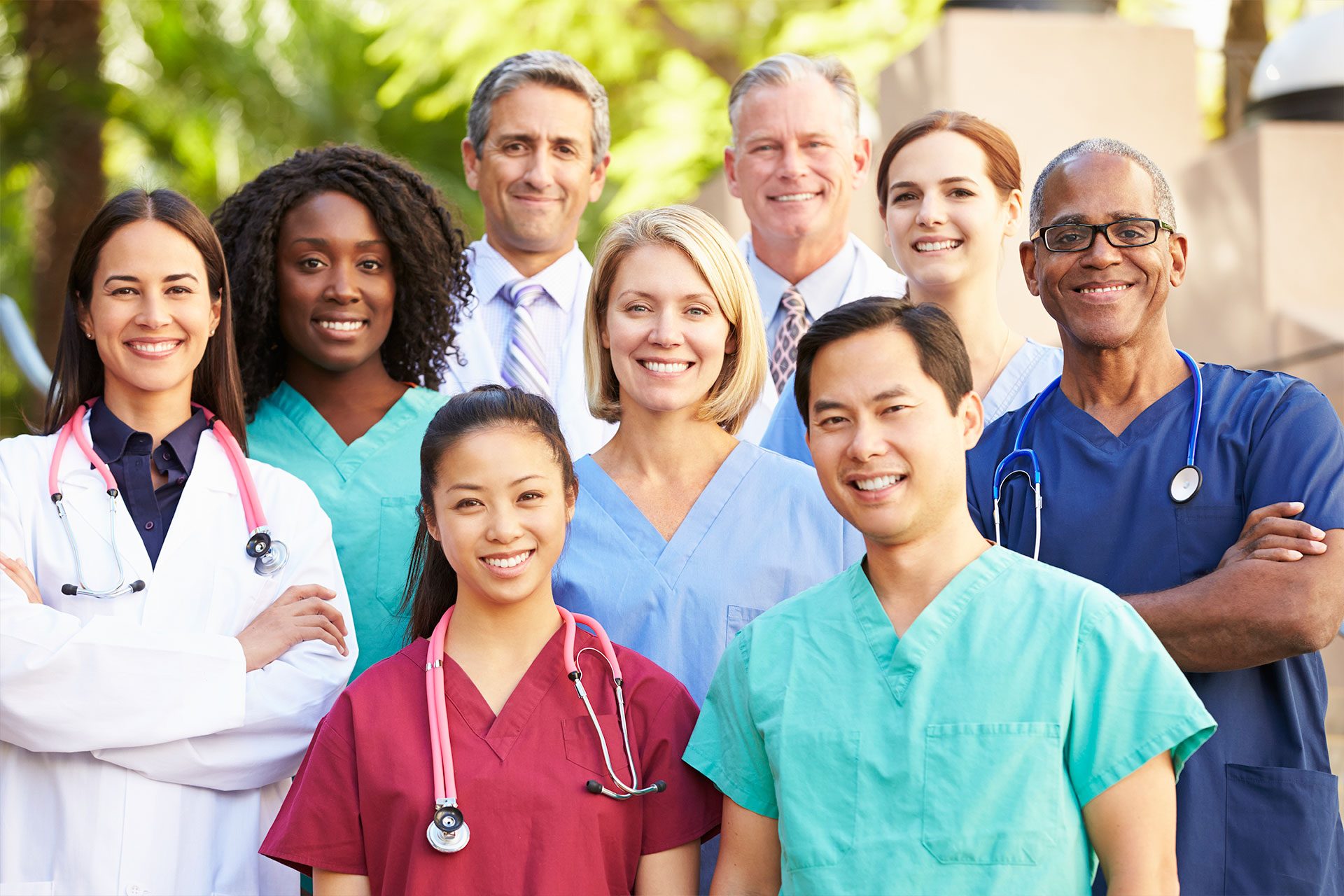 We put the heal in healthcare
  ALWAYS ON CALL
   800-277-8291 (option 1)
  COUNTIES SERVED
BRAZORIA
CHAMBERS
FT. BEND
GALVESTON
HARRIS
LIBERTY
MONTGOMERY COUNTY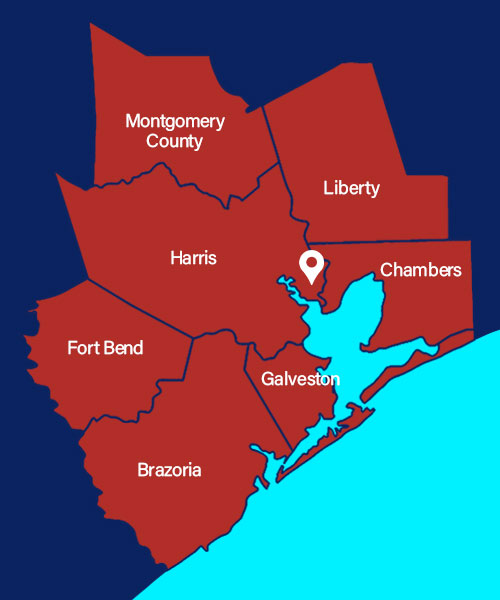 OUR VALUES
  TESTIMONIALS
I love all of my home health people.
All Signature staff as well as therapy were very helpful.
Their services have always been great.
I really love my physical therapist. Gary has helped me so much.
This has been one of the best agencies. Very Caring nurses.
I've had a really good physical therapist and really nice nurses.
I have had excellent care & would recommended them to anyone.
Gary Dixon is the very best physical therapist in Baytown and Houston Area.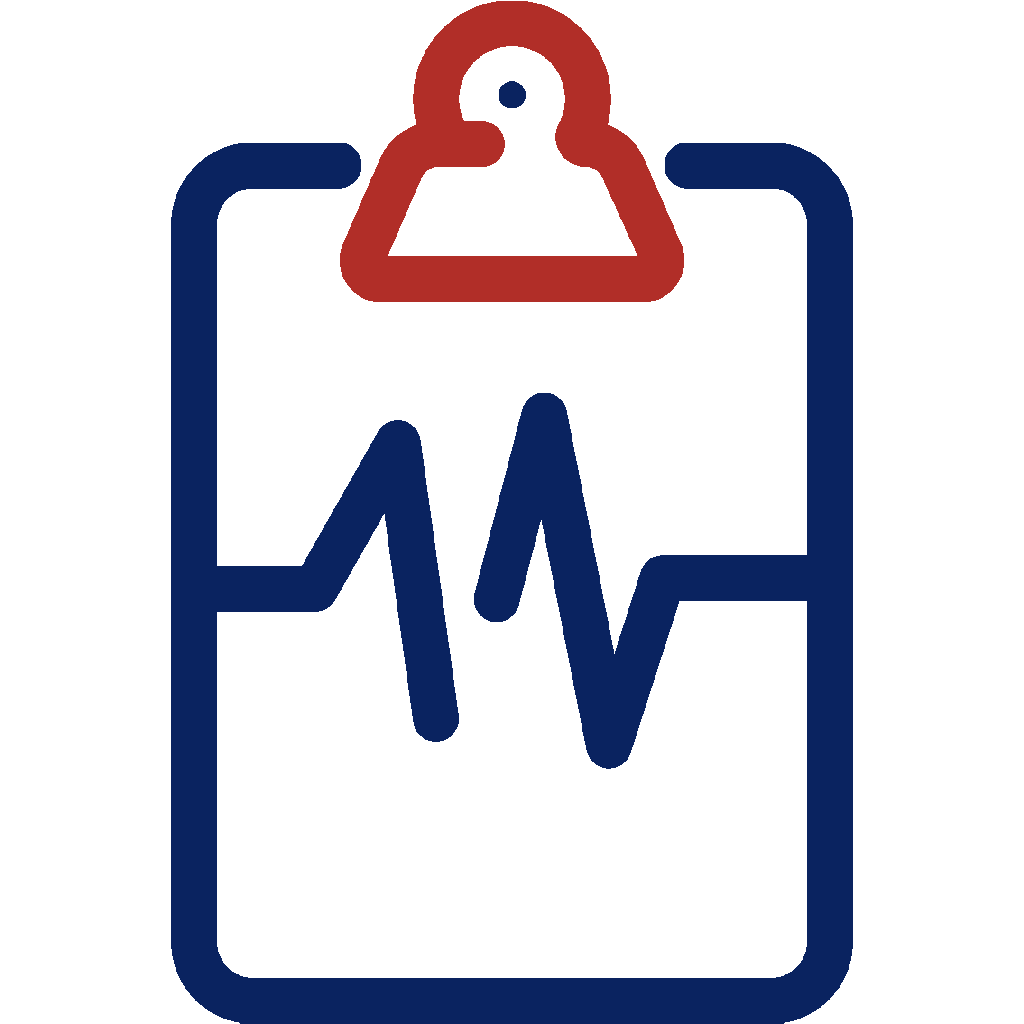 COVERED BY INSURANCE
Signature Health Services is pleased to accept the following insurance, which covers the cost of in-home nursing care and therapy:
United Healthcare Medicare

Aetna Medicare Replacement
United Healthcare Medicare

Aetna Medicare Replacement