Fibromyalgia is a chronic neurological condition that causes acute pain all over the body and other symptoms like extreme fatigue, memory problems, tenderness to touch, and sleep problems. This condition is more common amongst women but men can also suffer from it.
What causes Fibromyalgia?
There are some theories about what could cause this disease. Yet, it is still unknown what causes fibromyalgia or what triggers it. It is believed that it's caused by abnormal levels of certain chemicals in the brain. This abnormality changes the way the central nervous system processes pain around the body.
Another theory that could cause fibromyalgia is from a very stressful event (either physical or physiological stress). Other causes could be:
Injuries

Viral infections

Poor health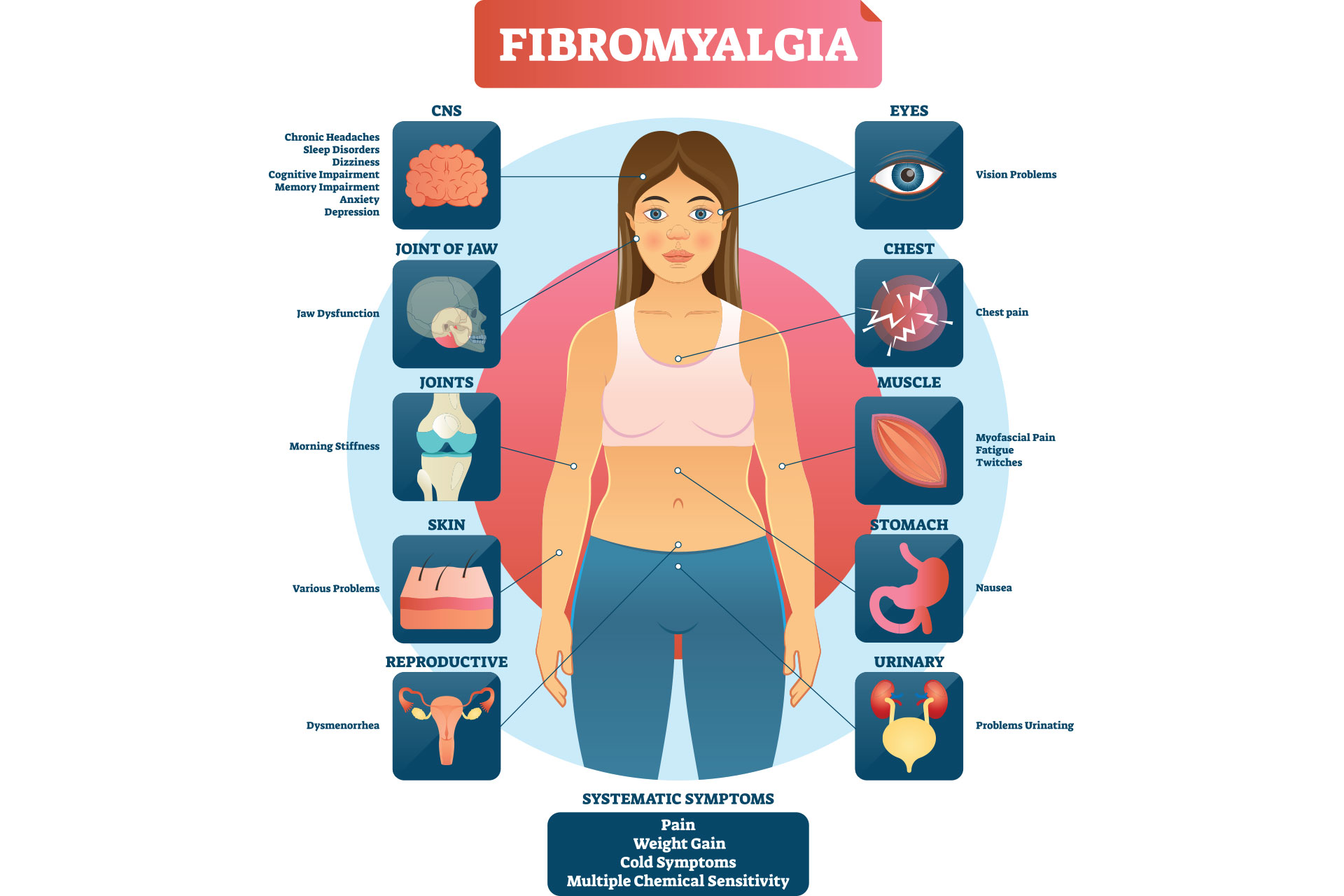 What are some symptoms of Fibromyalgia?
The symptoms are also unclear. A common question is "what triggers fibromyalgia?" They also vary from person to person making it hard to identify this disease in some cases. Nevertheless, these are the most common symptoms of fibromyalgia.
1. Widespread pain. Fibromyalgia pain could be described as a dull ache that has lasted for at least 3 months in an area. Widespread pain is important to highlight. It refers to pain on both sides of your body and also pain above and below the waistline. In other words, to have pain in different areas of your body without a reason.
2. Fatigue. Waking up tired after sleeping 7-8 hours. This is due to pain disruption during sleeping among other sleep disorders.
3. Cognitive difficulties. Some patients with fibromyalgia report brain fog. Which is described as the impediment to focus and concentrating on mental tasks.
If you have all these signs you might suffer fibromyalgia. We say "might" because there are plenty of other diseases that can provoke these symptoms. Thyroid problems are one of them. If you think you suffer from this disease visit your doctor as soon as possible in order to treat it from the start.
A way you can be almost sure that you have fibromyalgia is when you have 3 to 6 mild pains in different parts of your body for no reason, with no improvement for the last 3 months.
Is there a cure for Fibromyalgia?
Currently, there is no cure for this disease. To manage symptoms, patients diagnosed with fibromyalgia tend to balance medication and self-care strategies.
Pain relievers, antidepressants and anti-seizure drugs are the most common to get in order to ease pain and get better sleep.
When it comes to self-care this can include physical therapy to improve your strength, flexibility, and stamina.
Visiting a Psychologist and attending regular counseling can be beneficial, since these specialists will help teach coping strategies to manage stressful situations and everyday stressors with targeted techniques.
There are also some treatments that can be done by the patient without the help of anyone else. Rest, diet supplements, and exercise (light exercise) are useful practices when diagnosed with fibromyalgia. Some other patients inform that meditating, taking long walks, and practicing yoga can help them to reduce the symptoms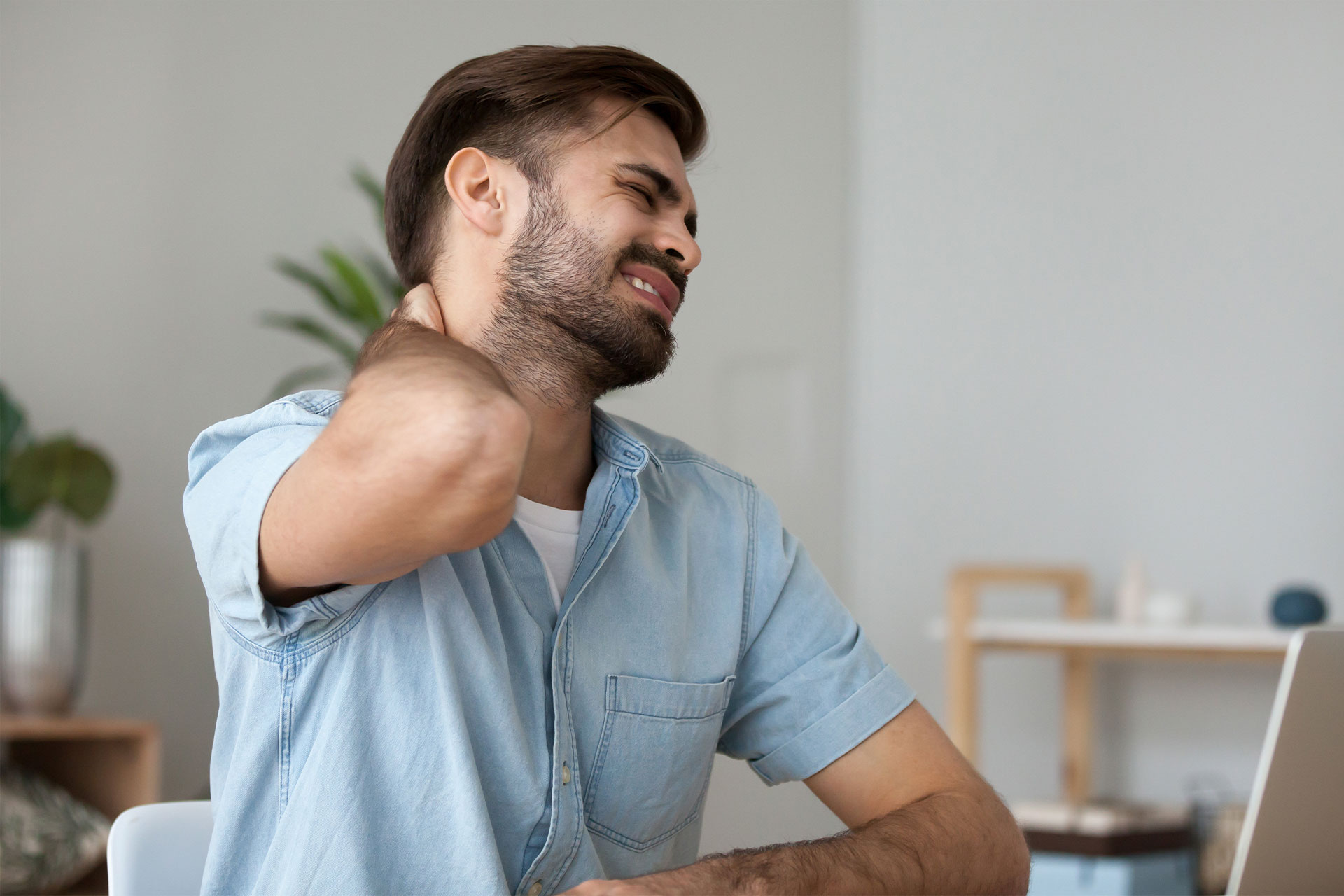 Can you care for Fibromyalgia with skilled home nursing?
Even though most cases of fibromyalgia can be treated with medications and a therapist, some patients with severe fibromyalgia symptoms might need a skilled nurse to treat further symptoms and help them with their daily lives. They can also assist the patient to cope with their symptoms. A skilled nurse can become essential for a person that has no relatives to look out for them. So, skilled home nursing could be a good option for some patients with this illness.
How much does Fibromyalgia treatment cost in Houston, Texas?
The biggest factor of cost will be whether treatments are covered by your insurance. The prices can vary a lot depending on the treatments you use and the ones your doctor recommends. According to some statistics, the price to treat fibromyalgia is around $900 USD per month. This includes physical therapy and medicine. Psychological therapy could increase the price depending on the sessions and insurance. Yoga, meditation, and other activities to help with fibromyalgia can increase the price depending on if you do it yourself, take classes, or hire someone to help.
Finally, if your condition is in an advanced stage then you might need some skilled home nursing and the cost of that depends on your insurance.
Do not panic if you have some of these symptoms. A sedentary lifestyle can contribute to back pain, joint pain, and poor sleeping. Stress is something we deal with in our daily lives and could cause similar symptoms as well. If you feel worried and you believe you have fibromyalgia, schedule an appointment with your doctor.
Good habits and a healthy lifestyle with low-stress levels naturally reduce the risk of developing fibromyalgia, so it's recommended to be aware of any pain issues early and regularly learn how to reduce stress to lower your risk.
Call Signature 24/7 at 1 (800) 277-8291 for excellence in skilled and compassionate home health care.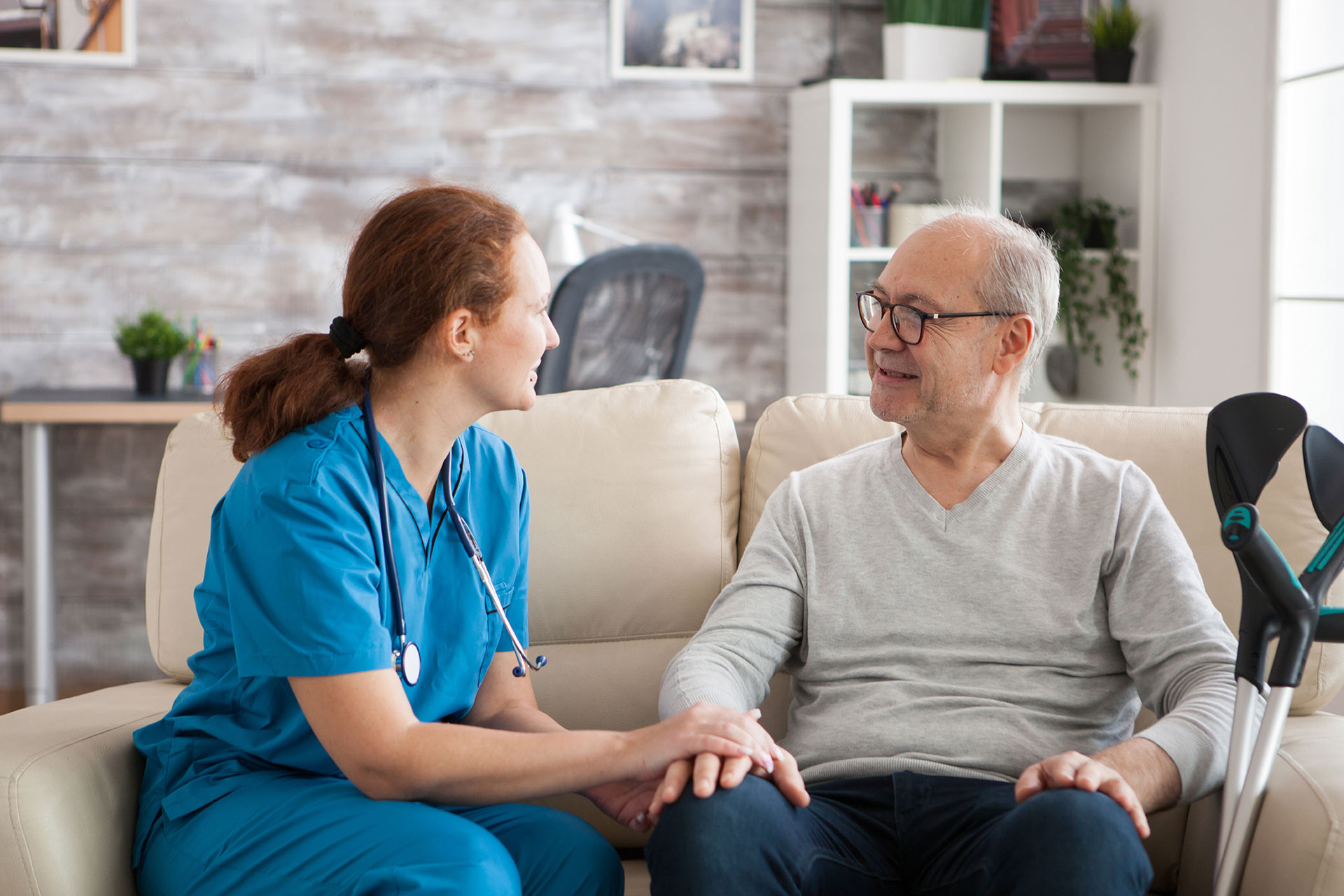 Your Complete Home Health Care Solution!
  ALWAYS ON CALL
   1 (800) 277-8291 (option 1)
  COUNTIES SERVED
  OUR VALUES
  TESTIMONIALS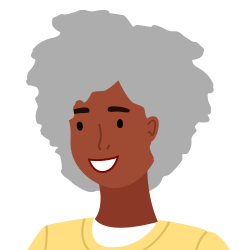 I love all of my home health people. All Signature staff as well as therapy were very helpful.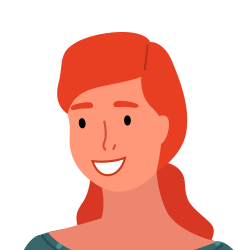 Their services have always been great.
I really love my physical therapist. Gary has helped me so much.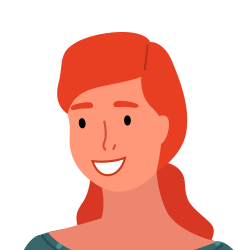 This has been one of the best agencies. Very caring nurses.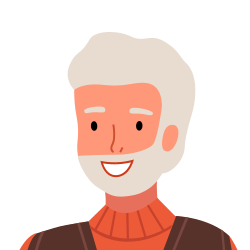 I've had a really good physical therapist and really nice nurses.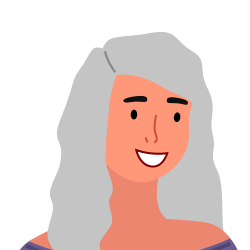 I have had excellent care & would recommended them to anyone.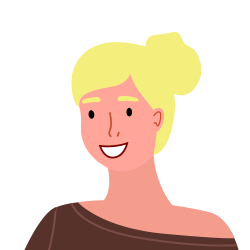 Gary Dixon is the very best physical therapist in Baytown and Houston Area.