COVID-19: Possible Treatments Are Being Aggressively Studied
Signature Health Services is pleased to bring you information on the urgent hunt for and research on almost a dozen promising or potential treatments for a COVID-19 treatment, both in the U.S. and abroad.
There's good news: 85% of COVID-19 patients have mild symptoms, and recover at home without medical intervention. Of those who are hospitalized, thousands of patients of all ages have beaten COVID-19 and recovered. But the urgent search is on for any safe and effective treatment that can shorten the course of the virus, reduce or mitigate symptoms, and reduce fatalities.
There is only one approved treatment at this time. The Trump Administration has just announced that it is fast-tracking authorization of the drug remdesivir as a treatment for COVID-19. Meanwhile, dozens of drugs are being studied and tested as possible treatments.
The drug that's furthest along in clinical trials for treating COVID-19 is remdesivir, a new antiviral drug.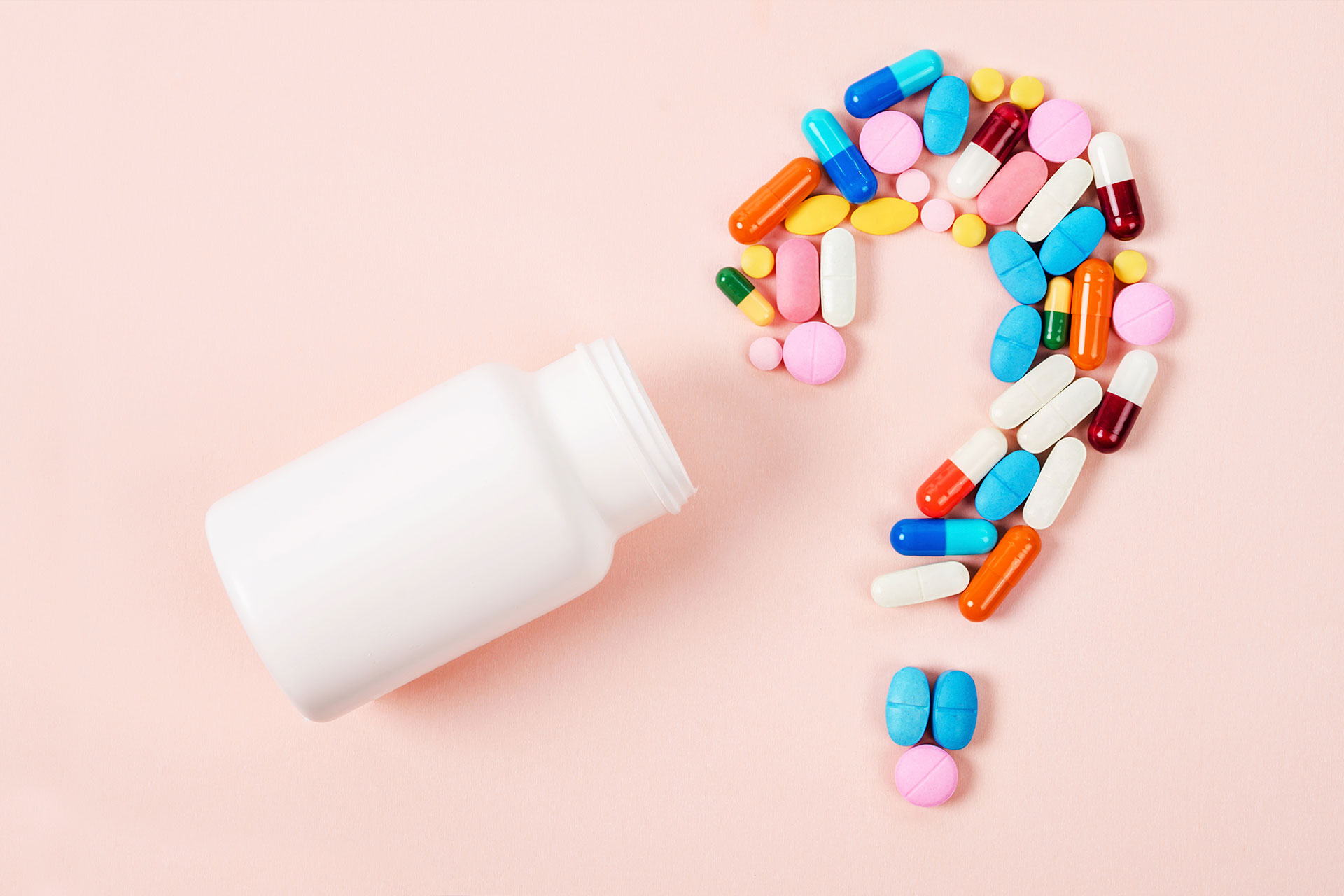 Researchers are also testing older medications (that are typically used to treat other conditions) to see if they are effective in treating COVID-19.
Over 3 million people worldwide have tested positive for the novel coronavirus and that number is quickly growing. Even as we begin a gradual reopening, scientists from around the world are racing against time to find a cure. Here's what we know so far about emerging treatments for coronavirus. Signature Health Services will update this article as more information becomes available.
Hospitals and research labs all over the world are testing many different therapies on coronavirus-positive patients in an effort to find a potential COVID-19 treatment. Below we highlight a few medications and treatments that have been generating promising prospects in the scientific community.
1. Remdesivir
"As part of the FDA's commitment to expediting the development and availability of potential COVID-19 treatments, the agency has been engaged in … discussions with Gilead Sciences regarding making remdesivir available to patients as quickly as possible, as appropriate," FDA spokesman Michael Felberbaum said in statement.
Indeed, Dr. Fauci and others already are speaking about remdesivir as the drug of choice.
As discussed above, the FDA will soon announce emergency use authorization for the experimental antiviral drug remdesivir to treat COVID-19.
Remdesivir is an antiviral that is given by intravenous (IV) infusion in the hospital. This is a brand-new drug that has not been approved for use on the market yet, and is being tested in carefully controlled environments. It was previously shown to have some effect against SARS, MERS, and Ebola in cell and animal models. In a recent in vitro study (studies done in a petri dish or test tube rather than in animals or humans), remdesivir prevented human cells from being infected with SARS-CoV-2 (the virus that causes COVID-19).
Remdesivir, an antiviral drug made by Gilead Sciences, appears to help coronavirus patients recover more quickly than no treatment at all, but it does not significantly reduce death, according to preliminary data released this week from the National Institutes of Health.
Driving the news: The most reliable randomized studies — those where patients who get remdesivir, an antiviral IV medication, are contrasted with people who get a placebo — are finally starting to yield answers, but questions persist based on other studies.
The good news is that the NIH study, a randomized trial of more than 1,000 people, showed hospitalized coronavirus patients who were on remdesivir got better four days faster than those who didn't get the drug (11 days vs. 15 days), but there was no statistically significant reduction in death.
The data, which are still undergoing peer review and weren't expected until May, show an "important proof of concept" for remdesivir, but aren't necessarily a "knockout," the NIH's Anthony Fauci explained at the White House at the end of April. Some preliminary results show that at least there is a treatment that can block the virus, Fauci said.
Doctors across the U.S. are enrolling patients with severe COVID-19 into clinical trials to see if remdesivir is an effective treatment. While we wait for results from larger trials, a small study of 61 patients who were severely ill with COVID-19 and received remdesivir through a compassionate use program was recently published. (Compassionate use is a way for people to receive experimental drugs without being in a clinical trial.) Data for 8 patients was unavailable, but for the remaining 53 patients, 36 (68%) needed less oxygen support after treatment, and 7 (13%) died.
Because this was through a compassionate use program, limited data was collected. For example, information about viral load (the amount of virus in the body) was not available, so we do not know if remdesivir was effective in clearing the virus. Additionally, there was not a comparison group, so it is difficult to know whether patients would have improved on their own without taking remdesivir.
By contrast, a draft of a larger remdesivir study in China was accidentally posted on the WHO website recently, but has now been taken down as it still needs to be peer-reviewed for final publication. The draft suggests that remdesivir did not help patients with COVID-19 recover quicker, but we'll know more when the final version is published. Additional data from randomized trials in the U.S. are also expected to be shared soon, but this remains a promising treatment.
2. Hydroxychloroquine and chloroquine
Hydroxychloroquine and chloroquine are two medications that have been used for many decades to treat malaria and autoimmune conditions like rheumatoid arthritis and lupus. A few small studies suggest that they may also be helpful for treating hospitalized patients with mild cases of COVID-19, while other studies showed that hydroxychloroquine did not make a difference. More robust studies are needed to confirm whether these medications actually work. There is anecdotal evidence that hydroxychloroquine and chloroquine can shorten the length of the battle against COVID-19, but the FDA and others are disturbed about the adverse heart rhythm side effects of the drugs.
3. Azithromycin
Azithromycin (informally known as a Z-pak) is an antibiotic commonly used to treat bacterial infections such as bronchitis and pneumonia. It has been shown to have some in vitro activity against viruses like influenza A and Zika, but did not work against the coronavirus that causes MERS.
One research group looked at azithromycin in combination with hydroxychloroquine for COVID-19. They reported that 93% of patients cleared the virus after 8 days, but there was no control group so we don't know if people would have cleared the virus on their own without the medications. There are concerns about potentially serious side effects when using azithromycin and hydroxychloroquine together, including problems affecting heart rates.
4. Convalescent plasma
On March 24, 2020, the FDA issued an Emergency Investigational New Drug (eIND) application for the use of convalescent plasma to treat people with COVID-19. Plasma is the liquid part of blood that carries blood cells. Convalescent plasma is collected from people who have recovered from COVID-19. It is then transfused into someone with an active coronavirus infection. It is thought that antibodies found in the convalescent plasma can help fight the coronavirus infection.
In China, 10 adults with severe COVID-19 symptoms were given convalescent plasma. The researchers reported that all symptoms (such as fever, cough, shortness of breath, and chest pain) had greatly improved within 3 days. Compared to a historic control group (a random group of patients who were previously hospitalized for COVID-19), the group who received convalescent plasma saw better improvements in their health.
The first convalescent plasma transfusion in the U.S. for COVID-19 was recently done in Texas. A physician can request convalescent plasma on an individual basis by contacting their local blood center, but it's not widely available since centers have just recently begun collecting it.
5. Actemra (tocilizumab)
Actemra is a disease-modifying anti-rheumatic drug (DMARD) approved for rheumatoid arthritis and juvenile idiopathic arthritis. (Both are inflammatory diseases.) It works by blocking interleukin-6 (IL-6), a protein involved in our natural immune responses. IL-6 normally signals other cells to activate the immune system, but too much activation can cause issues. One possible serious issue with an overactive immune system is a cytokine storm, a potentially fatal problem in which the immune system goes haywire and inflammation gets out of control.
With COVID-19, people can be at risk of cytokine storms as their bodies continue to ramp up their immune system to fight off the infection. By blocking IL-6, Actemra helps to calm down the immune system and is believed to also help with managing cytokine storms. A study from France reported that people who got Actemra were less likely to require ventilation or die.
The National Institute of Health has already begun an accelerated trial, along with trials in Canada, Italy, and other countries.
6. Kevzara
Kevzara (sarilumab), which works similarly to Actemra, is also being tested for COVID-19. Early results were not promising. They showed that patients with severe symptoms who got Kevzara did worse compared to placebo, but patients who had even more severe (critical) symptoms improved compared to placebo. The manufacturers are now scaling back their studies to only include COVID-19 patients in critical condition.
Other medications that affect the body's immune response are also being tested for COVID-19.
These include:
Calquence (acalabrutinib)
Xeljanz (tofacitinib)
Jakafi (ruxolitinib)
Olumiant (baricitinib)
Kineret (anakinra)
Mavrilimumab
7. Kaletra (lopinavir/ritonavir)
Kaletra is an HIV medication containing a combination of two antivirals called lopinavir and ritonavir. In vitro and clinical studies looking at patients who had previously received these antiviral agents suggest that they may have some activity against SARS and MERS (infections caused by other coronaviruses). Data for using Kaletra in COVID-19 is limited. In one randomized study of 199 people hospitalized with COVID-19, there was no difference between using Kaletra and not using it in terms of how long it took for patients to improve.
8. Tamiflu (oseltamivir)
Tamiflu is an antiviral medication used for influenza (flu). Results from a hospital in Wuhan, China were not promising. Of 138 hospitalized patients, 124 got Tamiflu along with other medications. By the end of the study, 85 patients (62%) were still hospitalized and 6 had died. Nonetheless, several clinical trials are currently looking at Tamiflu in combination with other medications for coronavirus.
9. Avigan (favipiravir) and other antiviral medications
Favipiravir (also known as Avigan) is an antiviral medication approved in Japan and China for the flu. In vitro studies have shown that high doses of favipiravir were able to prevent human cells from being infected with SARS-CoV-2. Avigan recently showed promising results on COVID-19 patients in Japan.
Two studies in China looked at how favipiravir worked in comparison to other antivirals. In a study of 240 patients in China with mild COVID-19 symptoms, 71% of patients given favipiravir recovered after 7 days compared to 56% who were given umifenovir (Arbidol). Another small study in China looked at 80 patients with mild COVID-19 symptoms and saw that that favipiravir helped to clear the virus faster than Kaletra (4 days vs. 11 days, respectively). The patients who took favipiravir also showed greater improvements in their lungs based on chest images. The first U.S. clinical trials for favipiravir were recently approved to start soon in Boston.
Other antivirals being tested for COVID-19 include umifenovir and galidesivir:
Umifenovir (Arbidol) is a flu medication that is used outside the U.S. As mentioned above, it was not as good as favipiravir in helping patients recover in a study from China. However, it seems to be better than Kaletra at helping patients with COVID-19 clear the virus. In a small study of 50 people, the virus was not detected in any patients who had received umifenovir after 14 days. The virus was still present in almost half of the patients who got Kaletra.
Galidesivir is a new drug that is currently being developed for a variety of viral infections; it has not yet been approved for human use. Clinical trials for galidesivir are starting in Brazil.
10. Colcrys (colchicine)
Colchicine is a medication used for gout. It works in many different ways, including activating anti-inflammatory processes and interfering with cells involved in inflammation. Researchers think that colchicine could work similarly to Actemra in COVID-19 patients in that it might be helpful if the immune system becomes too activated and a cytokine storm occurs. A large clinical trial in the U.S. is currently seeing if colchicine, when given soon after a COVID-19 diagnosis, can lower the chances of hospitalization and death.
11. Ivermectin
Ivermectin is an oral medication used to treat infections caused by parasites. It is also available as a lotion or cream to treat lice and rosacea. A recent in vitro study found that ivermectin can stop SARS-CoV-2 from replicating. A lot more research is needed to see if the doses studied would be safe and effective against the virus in humans.
What are FDA-approved treatments for coronavirus (COVID-19)?
There are currently no FDA-approved treatments for coronavirus yet. But some of the above treatments give cause for hope. Meanwhile, the FDA recently created a new emergency program, Coronavirus Treatment Acceleration Program (CTAP), aimed at speeding up research for the development and testing of COVID-19 treatments.
For now, the treatment for patients with mild symptoms is to self-isolate at home. Patients who are hospitalized receive supportive care (such as oxygen), enroll in clinical trials, and are given medications off-label based on hospital guidelines and their doctors' clinical judgement.
Is there a cure or vaccine for COVID-19?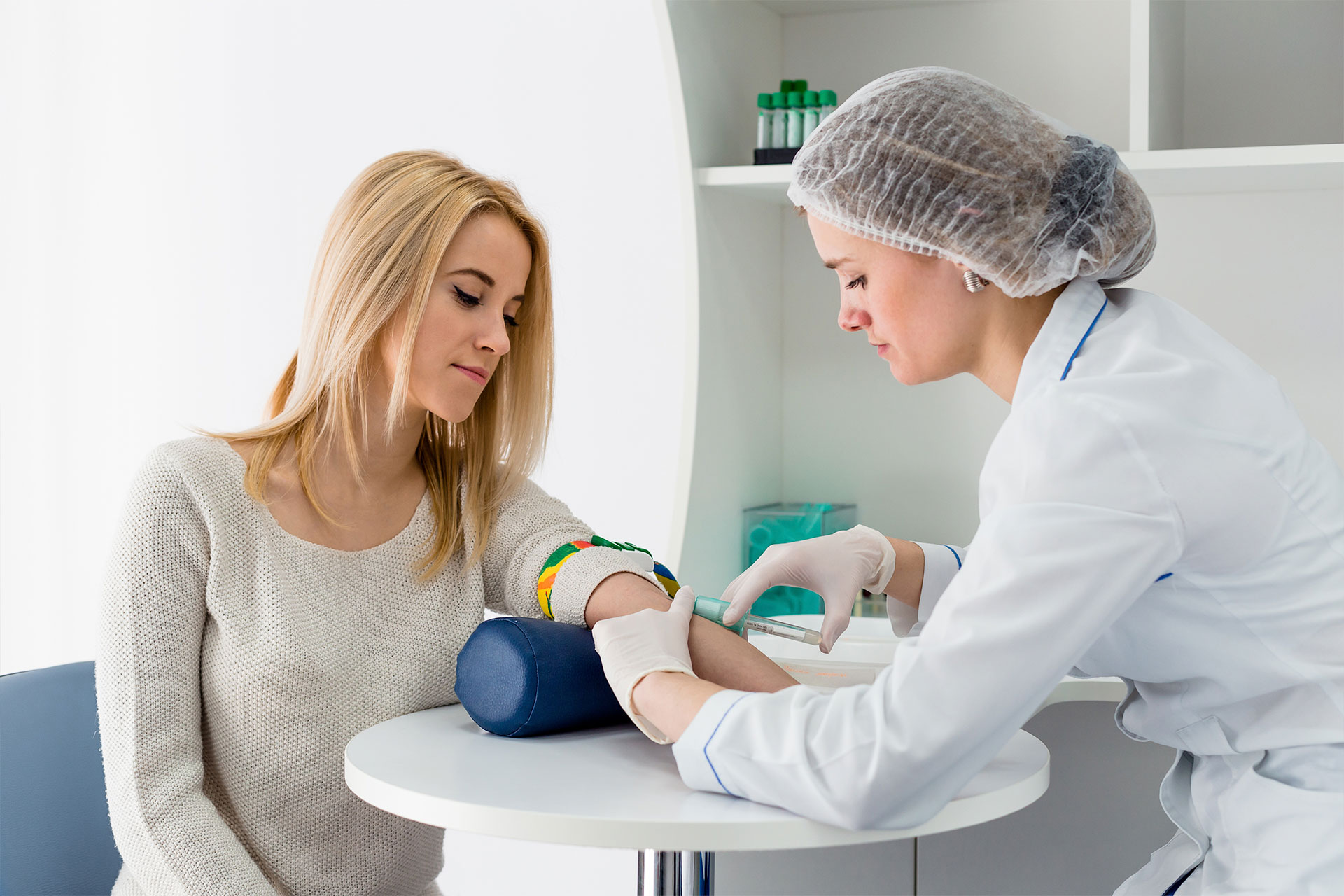 There is no cure or vaccine for COVID-19 at this time. More studies are needed to confirm if any of the potential treatments listed above will work for COVID-19. Research on COVID-19 is rapidly evolving. Scientists around the world are aggressively formulating, studying, and testing a wide variety of potential vaccines, but it is estimated that no vaccine will be approved by the FDA for at least 18 months because of necessary and rigorous development and testing demands.
While the search for a COVID-19 treatment actively proceeds, please continue to follow all CDC guidelines, and State and local orders to protect your own and others' health.
Contact Signature Health Services at (800) 277-8291 for questions or additional information.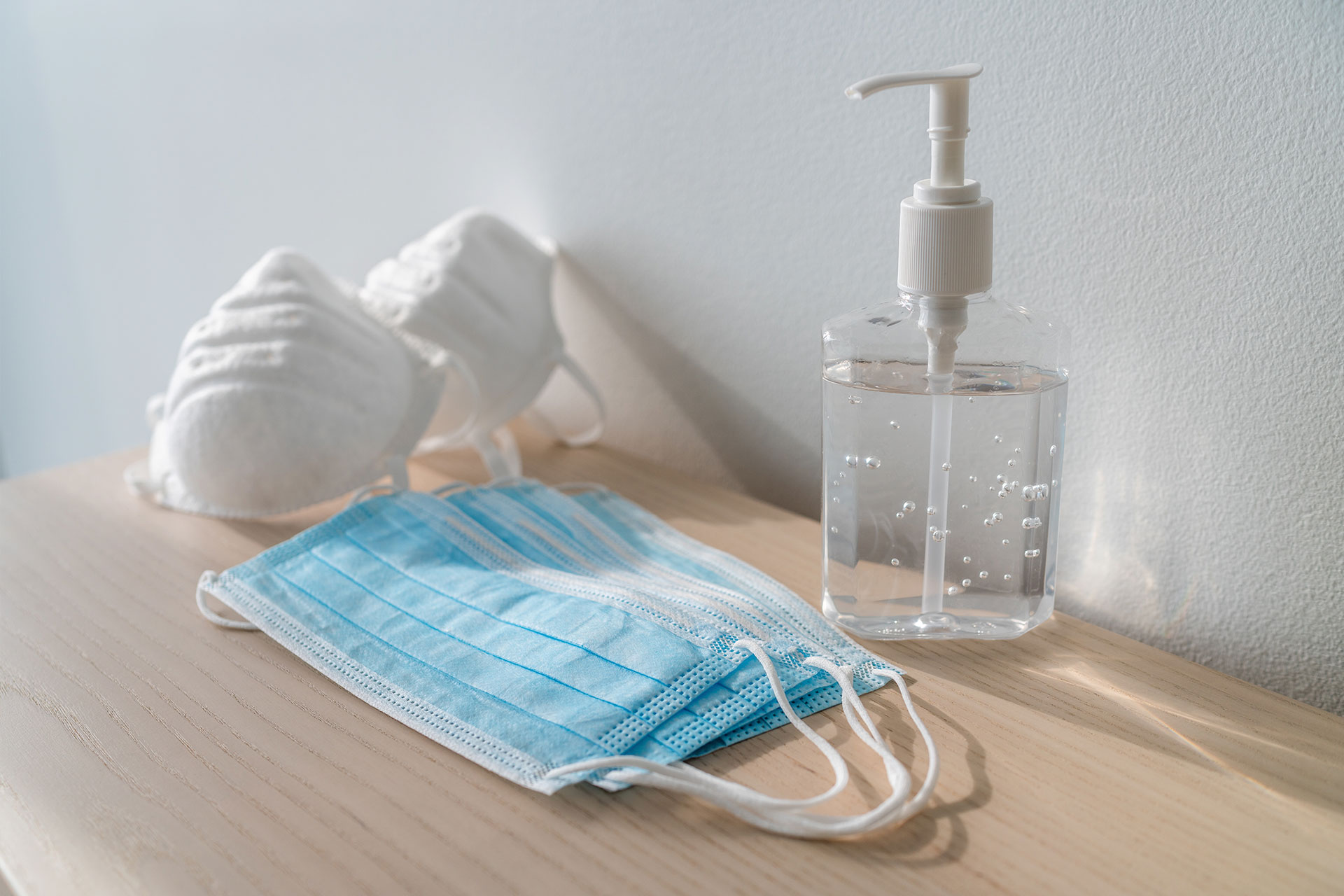 ALWAYS ON CALL
   1 (800) 277-8291 (option 1)
  COUNTIES SERVED
  OUR VALUES
  TESTIMONIALS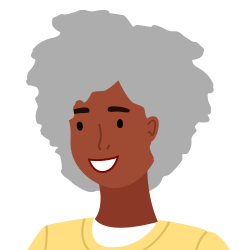 I love all of my home health people. All Signature staff as well as therapy were very helpful.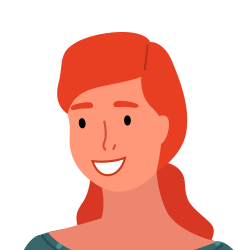 Their services have always been great.
I really love my physical therapist. Gary has helped me so much.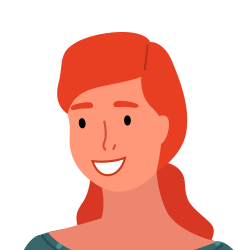 This has been one of the best agencies. Very caring nurses.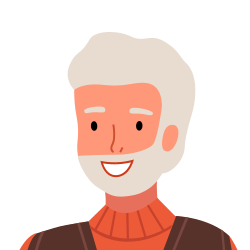 I've had a really good physical therapist and really nice nurses.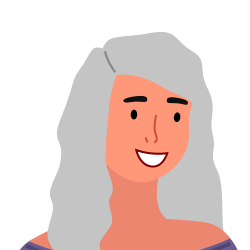 I have had excellent care & would recommended them to anyone.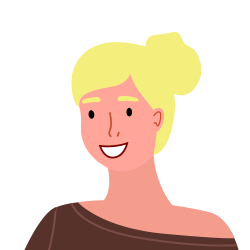 Gary Dixon is the very best physical therapist in Baytown and Houston Area.